Israelites are sent into Babylonian exile
These frames are the gloomiest and darkest in the entire book, as it deals with one of the darkest periods in Israel's history.  I probably stared at them a couple of days before figuring out how to animate them. The characters are dark silhouettes with only the eyes visible, so I figured I would use the eyes and their body language to signify their pain and grief.    
Jesus appears to his disciples
This scene would only have several seconds on screen, but it is a monumental moment in the New Testament story and I wanted to convey emotion in the faces of the disciples.  My idea was to have the disciples engaged in conversation and then be surprised by the presence of Jesus.  To accomplish this I created intermediate head designs in order to have more detail as the heads turned.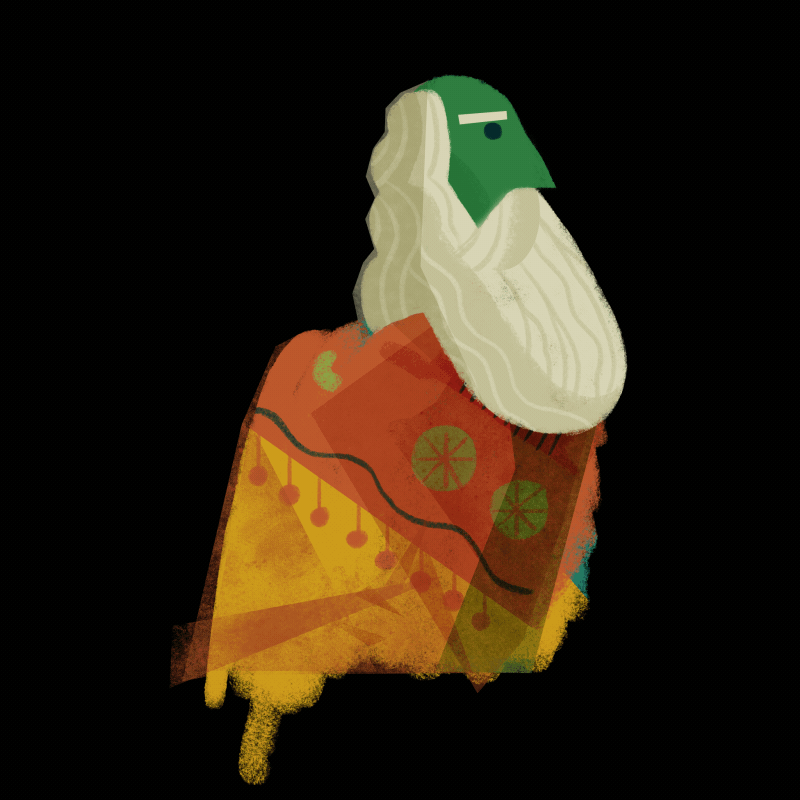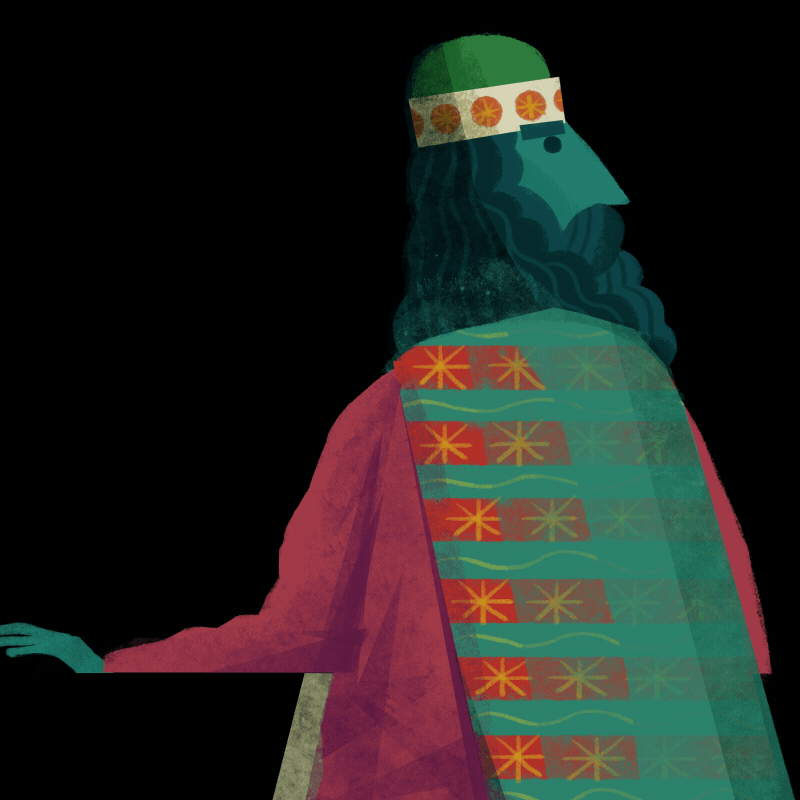 With 386 layers in the original Photoshop file, it took nearly 2 days just to prepare the file for animation, but a total joy to animate.  
Producer: Josh Dennis, Jon Marshall, and Jorge Canedo Estrada
Writter and Narrator: Kevin DeYoung
Illustration: Don Clark, Juliet Park, Sarah Beth Hulver, and Sang Wook Kim
Animation: Anna Grace Botka, Aurelien Malagoli, Chris Guyot, Chris Long, David Jouppi, David Stanfield, David Urbinati, Eddie Song, Frank Suarez, Gregory Villien, Handel Eugene, Ian Sigmon, Jake McBeardish, Jardeson Rocha, John Flores, John Hughes, Joshua Edwards, Joshua Jouppi, Jorge Canedo Estrada, Juan Behrens, Justin Demetrician, Justin Lawes, Kevin Botka, Kyle Martinez, Matt Barrera, Matthew Borrett, Mike Mirandi, Paul Slemmer, Phil Borst, Remington McElhaney, Riccardo Albertini, Ronald Rabideau, Sang Wook Kim, Sarah Beth Hulver, Thomas Alberti, Tyler Morgan, Victor Silva, and Will Fortanbary